The Encyclopedia of Crystals
By Judy Hall
Best selling Author of The Crystal Bible
Nebula Stone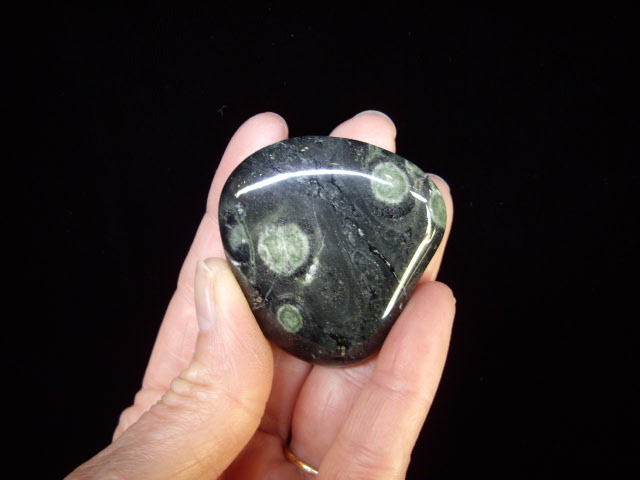 Books by Judy Hall
The Crystal Bible by Judy Hall
The Crystal Bible 2 by Judy Hall
The Encyclopedia of Crystals by Judy Hall
Crystal Perscriptions by Judy Hall
Crystal Journeys by Judy Hall
Crystal Users by Judy Hall
The Astrology Bible by Judy Hall
Past life Astrology by Judy Hall
The Art of Psychic Protection by Judy Hall
Past Life Astrology by Judy Hall, Use Your Birth chart to Understand Your Karma
Crystal Prosperity by Judy Hall
The Crystal Experience by Judy hall
The Crystal Users Handbook by Judy Hall
Intuition by Judy Hall
The Crystal Healing Pack by Judy Hall
The illustrated Guide to Crystals by Judy Hall
The Crystal Zodiac by Judy Hall
New Crystals and Healing Stones by Judy Hall
Crystal Love by Judy Hall
Good Vibrations by Judy Hall
The Book of Why by Judy Hall
The Soulmate Myth by Judy Hall
From Judy Hall's
The Encyclopedia of Crystals
The ultimate guide to Crystals and how to use them.
Internationally best selling author Judy Hall presents a comprehensive guide to more than 400 powerfully healing Crystals and Stones. Plus information about more than one hundred and fifty newly discovered stones.
The Encyclopedia of Crystals is organized by color for easy reference.
Learn how the colors of Crystals relate to the Chakras
Discover the best ways to clean and activate Crystals
Get helpful, authoritative advice on using Crystals to heal
____________________________________________________________________________________
Nebula Stone
Crystal system - complex
Chemistry - complex combination
Hardness - 6-7
Source - only one location - Central America
Chakra - All
Color - Green
Beneficial for Profound healing at the cellular level, macular degeneration, herpes, bronchitis, skin, convalescence, emotional body, self pity, anxiety, realistic goals, emotional trauma, grief, stamina, nervous and immune systems, dehydration, brain, thyroid, liver, gall bladder, adrenal glands, self-esteem, integrity, sensitivity, focusing goals, muscles, muscles pain, bones, metabolic system, as an elixir, it softens the skin. Composed of Aegirine (see page 102 for generic properties) potassium feldspar, Quartz (page 230), riebeckite, Acmite, Arfedsonite and Zircon.
Nebula Stone is said to have unique Metaphysical properties. The light vibration of Quartz is transferred into the physical body, enlightening the cells and activating their consciousness, raising overall awareness and bringing remembrance of the souls roots. The feldspar constituent assists in letting go of the past and moving confidently into the future, at the same time understanding underlying feelings. Gazing into a Nebula Stone takes you outward into infinity and inward into the smallest particle of being, until, ultimately the two become one. This stone accesses the Akashic Record and facilitates Aura readings. A stone of non-duality and Oneness.
It increases self-awareness and self-love.
_____________________________________________________________________________________
The Crystal Bible
By Judy Hall
Nebula Stone
Nebula Stone blends the vibration of light carried in it's Quartz component into the physical body enlightening the cells and activating their consciousness.
This raises overall conscious awareness, bringing remembrance of the souls spiritual roots.
Gazing into a Nebula Stone takes you outwards into infinity and inwards into the smallest particle of being.
Ultimately the two become one. This is a stone of non-duality and oneness.
Nebula Stone can bring about profound healing at the cellular level of being.
_________________________________________________________________________________________________________
"This Gem conveys a sense of astronomical expanse

that qualifies it to be called the first outer space scenic stone."

David Federman

Editor-in-Chief

Colored Stone Magazine

The industry standard for Gemstones.

Ask about Gift wrapping and sending direct to recipient!
The Dalai Lama and Carl Sagan
Indiana Jones and the Kingdom of the Crystal Skull
___________________________
"The Cosmos a Spacetime Odyssey" with Neil Degrasse Tyssen
_______________________________________
* We are not set up for online shopping cart buying... so please call or E-mail us for a purchase.
"Just like the Nebulas, Just like Ourselves
Everything is Reborn and Continues"
If you wish you may share our link with others, just copy and paste www.nebulastone.com into your email.
Privacy: We do not give, sell, trade nor share any of your info!! It's your stuff.
Color and appearance will vary depending on your monitor and settings.
Crystals and Stones are not a substitute for medical treatment.
Nebula Stone makes no claims, and is not intended to diagnose, treat, cure, or prevent any disease.
If you need help in any way please consult your doctor or other health care practitioner regarding health issues.
Copyright© 1995-2021 Nebula Stone™
the sole source of all Nebula Stone™ or related Nebula type stones.
All rights reserved.